Intelligent platform facilitating agritech sustainable growth
Designed specifically to work with soil-less hydro-culture grow systems & Soil based
A
Aeroponics HPA
Aeroponics low & high pressure
B
Aquaponics
Accommodate fishes & plants: Balance system to suit bacteria, fish & plant requirements.
C
Hydroponics
Drip, Wich, NFT, Ebb&Flow, Deep water & rotary systems
E
Tissue Culture
Perfect solution for labs using micro-propagation tissue cultures
Reduce management, workload & valuable resources while improving quality & increasing yields
By using Geia.AI™ IoT precision farming automation system
How IoT works?
Futuristic environmental monitoring and control system powered by the interne of things (IOT), big data & artificial intelligence designed for farmers, growers and hobbyists to deliver optimized efficiency and increased yields.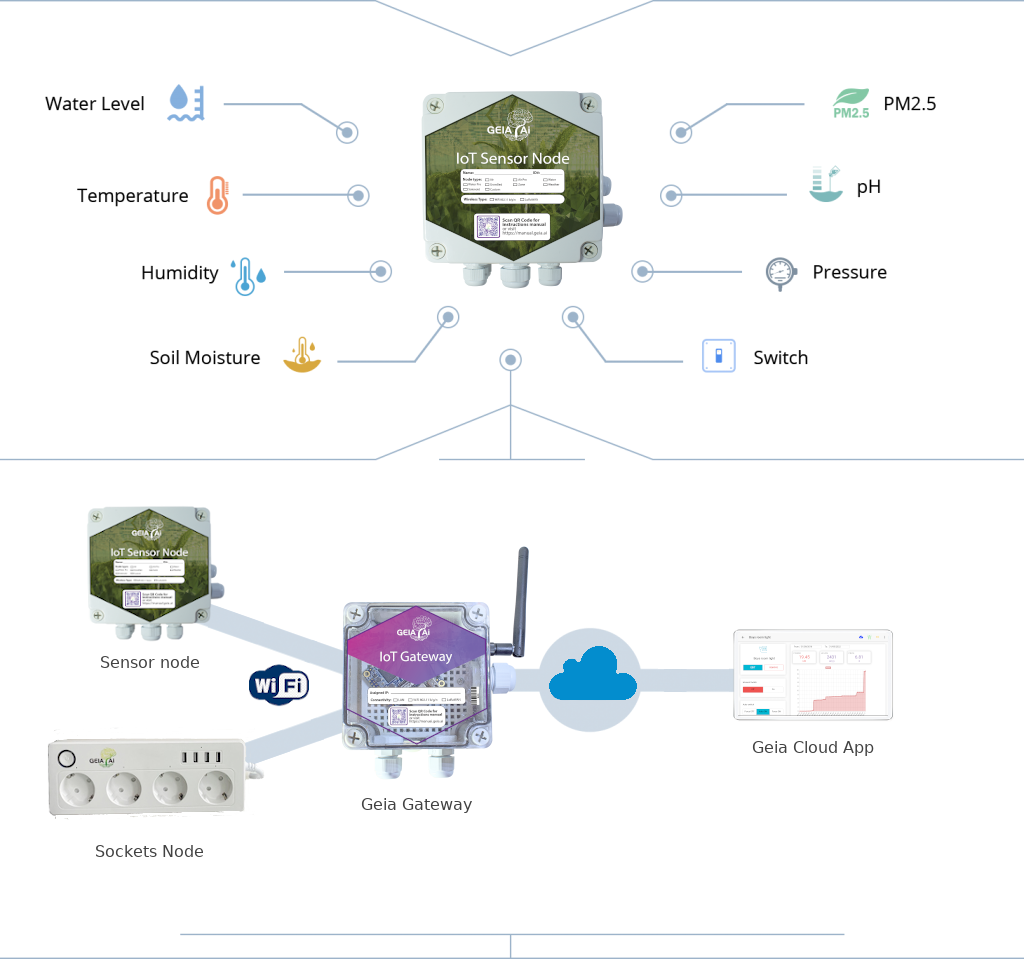 Discover the Power of GEIA.AI
Explore our comprehensive features that revolutionize precision farming. From automation to data insights, GEIA.AI has you covered.
Join Our Partner Network: Unlock New Opportunities with GEIA.AI
We are seeking partnerships with retailers, growshops, dropshippers, and businesses interested in reselling and implementing GEIA.AI as a powerful IoT software solution.